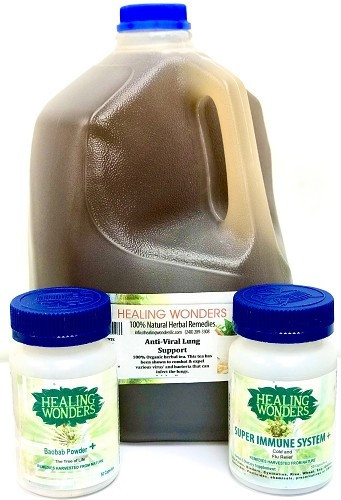 ANTI-VIRAL RESPONSE PACKAGE
This preparedness package has been shown to help with reducing exposure to virus that plague the body. This package includes 4 items:Supper Immune, Baobab Powder and our newest medicinal tea, " Anti-Viral Lung Support"
Natural remedies and herbal formulas, that work with your body's natural healing process. All products are 100% certified organic or wild harvested and have no herbicides, pesticides, chemicals, preservatives, fillers, binders, pharmaceuticals, GMO or any other man made ingredients in them.
We have spent the last 24+ years discovering and developing all natural remedies harvested from nature.
Click the image to order:
tea can be ordered separately